A LUXURY HOTEL FACING THE SEA
WELCOME TO THE SAINT PAUL HOTEL
At the foot of Mont-Boron,
Facing the Mediterranean…
The Saint-Paul hotel majestically faces the sea, built in a former 19th century theological seminary which has recently been fully renovated. This exceptional location offers the best of a quiet area and is within walking distance of the heart of Nice
Either for a short stop for lunch, during a vacation at the hotel or for a company seminar, you will be amazed by the light of the French Riviera.
A friendly atmosphere, a refined contemporary decoration
The rooms are perfectly equipped, elegantly and soberly decorated. You can smell the scent of the sea just by opening the shutters… Our rooms are spacious and open onto the sea or the patio.
SEASONAL COOKING IN "LOCAVOR" MODE
A PARTNER FOR YOUR BESPOKE EVENTS IN NICE
Strategic company meetings, conventions, professional training, coaching small groups… There is a space for every type of seminar in our 5 air-conditioned conference rooms equipped with all the essential facilities (video projector, screen, microphone, internet access, etc.)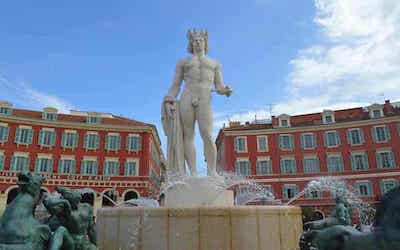 Good reasons to stay in Nice
Congratulations! You have made the right choice! Nice is a city where it is good to live all year round, thanks to its annual sunshine which provides an exceptional mild climate. Nice is not just about sunshine. The city has a lot more to offer: unique architectural heritage, rich cultural heritage with many museums, fresh and colorful gourmet food, and a thriving business environment dynamism that is among the most successful in France.
Capital of the French Riviera, Nice is among most popular tourist destinations in the world!